Tis The Season… For Sales!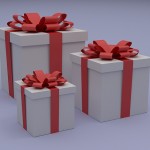 Competition for holiday sales is always a difficult task and this year will be no exception.
Here's a look at some early ecommerce projections for the 2013 Holiday season:
Practical Ecommerce Projection: U.S. Retail Ecommerce Sales Will Grow More than 15 Percent
http://www.practicalecommerce.com/articles/58511-6-Ecommerce-Predictions-for-the-2013-Holidays
eMarketer Projection: U.S. web shoppers will spend $61.8 billion in November and December
http://www.internetretailer.com/2013/09/05/online-holiday-forecast-sales-will-increase-151
We've compiled a list of popular ShopSite features and tips to help you plan your sales for the upcoming season:
Free Shipping (Automatic Storewide)

On ShopSite's Commerce > Shipping screen, enable "Free Shipping", set "use Subtotal Total" on (default), and fill in the "Minimum Amount" field.  The free shipping option will automatically become available when the cart minimum is reached.
Tips:
Free Shipping (Coupon Based)
On ShopSite's Merchandising > Coupons screen, add a new coupon with Discount Type of "Free Shipping".  Set the "Alternate Code" value to "FREESHIP" (or similar – keep it simple).
In Commerce > Shipping, check the box next to "Enable Free Shipping Coupon Usage", then select one of your shipping options to serve as the free shipping method.
Tips:
Prominently display free shipping on your home page (don't forget to include the coupon code).
Coupon Codes (e.g. $10 off $50, Save 20% on select widgets now through Christmas)

On Shopsite's Merchandising > Coupons screen, add unlimited use coupons:
Apply to the entire cart or only select products
Offer currency ($) or percentage (%) discounts
Set the expiration date (one day sales – Black Friday, Cyber Monday, etc…)
Set minimum cart values  (optional)
In Commerce > Order System > Shopping Cart, check the option to "Display coupon button".
Tips:
Set an "Alternate Code" that's easy to remember and even easier to enter (at checkout)!
Send out coupon links (or codes) with your email marketing campaigns – use the 'Create Coupon Link' button.
Promote/"Leak" your coupons in advance (or in real-time) on popular coupon sites.
The "One Time Use" option restricts the coupon to a single use – i.e. only one customer can ever redeem the coupon.  Unless you're providing personalized coupons, this value should be set to "No" (default).
Add coupons early.  Set the initial expiration date/time to expire within minutes of creating them, then simply reset the expiration dates when you're ready to activate them for the holiday season.
Test new coupons in the cart before you promote them.
Gift Cards
Whether you'll deliver gift certificates by mail or electronically, ShopSite has the necessary functionality at your finger tips!  To activate the Gift Certificates feature in ShopSite go to Merchandising Tools > Gift Certificates > Configure.
On the configuration screen, you'll set up delivery methods, expiration dates, min/max values, security options, etc…
Then, in Commerce > Shopping Cart, check the option to "Display gift certificate button".
Tips:
If you're using custom templates, check with your developer to be sure the proper Gift Certificate tags are available.
Step up Gift Certificate promotions the closer you get to holidays.
Target last minute shoppers with a home page banner.  Free Shipping will not be a determining factor for procrastinators!
Buy 1, Get 1 (BOGO)

ShopSite's Customer Rewards feature makes it easy to set up a BOGO sale.
On the Merchandising > Customer Rewards > Configure screen, activate and configure the global settings for your rewards program.
Next, add two categories – one for the qualifying product(s)
…and another for the reward product(s).
ShopSite provides the ability to mix and match the products assigned as qualifiers and/or rewards.  Many times, the products assigned as qualifiers will also be rewards, but it's always nice to have a little flexibility

Lastly,  use the "Add A Reward" button to create your BOGO offer.  On this screen, you'll assign the above categories to your reward and set the program parameters (expire dates, qualifying units, reward tracking options, etc…).
Tips:
Ready, Set, Go!