Google Checkout No More After November 20, 2013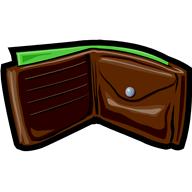 Google Checkout / Buy With Google Wallet button support in every ecommerce cart will officially be retired. After November 20, 2013, it will no longer be a viable service for any ecommerce merchant selling physical goods.
Google explains it in more detail in the Google Checkout Help Docs and in their Google Commerce Blog Announcement.
Google Checkout / Wallet never really gained large traction with consumers on the web. Google tried to make it a competitor to PayPal and Amazon Checkout, but their restrictions and poor implementation left it as an awkward way for customers to pay for their goods.
Google has decided to focus on their "Google Play" store and digital subscription payments, and is leaving the gateway / merchant account business to the other more successful institutions like PayPal, Amazon, and Authorize.net.
…
So, make your plans now to phase out Google Wallet in your online store well before November 20th.
Looking for a web host that understands ecommerce and business hosting?
Check us out today!