The Procrastinators Guide to Prepping Your Ecommerce Store For the Holidays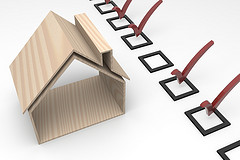 ok, Black Friday and Cyber Monday are only a few days away… And you've been busy with inventory, marketing, and day-to-day things.
Now you're worried if your site is ready for the surge in holiday sales.
Here's my quick checklist of a few things you must check before the mad rush begins…
1. Test website, cart, checkout in at least 3 browsers, an iPad and smartphone
You'd be surprised how many major issues we see when helping a client troubleshoot an issue when trying different browsers. Make sure your site looks good in the big 3 (add Safari on a Mac if you can). See if your site works well on an iPad.
If your site has a mobile version, make sure you test it on a smartphone. This is crucial, as mobile sales are only growing each year.
2. Make sure your checkout page has the padlock / secure image in all browsers
Want to scare away customers? If the padlock does not appear on your checkout page, or a security warning pops up, you'll do just that.
Don't be lazy and just use your favorite web browser – test your checkout page in at least 3 browsers, and add Safari on a Mac if possible. Make sure that checkout page is secured like Fort Knox.
3. Place full order using credit card, PayPal, etc… to make sure the process is smooth
When was the last time you completed an order on your site? Now is the time. If you offer alternative payments like PayPal, Amazon, Google Wallet, etc… make sure you complete these methods as well.
The process has to be secure, easy, and no bumps in the road to maximize your sales.
4. Make sure you have alerts enabled for shipping and payment errors
Assuming your cart has this functionality (ShopSite version 11 does), verify alerts and warnings are set to be emailed to you for shipping and payment errors. You want to know right away if a real-time shipper is down, your payment gateway is broken, etc…
Read our article on what to do when a shipping service is down.
5. Ensure shipping and returns info is easily found
Sounds simple, and it is. You want your customers to be able to find this information quickly and easily. Don't make them hunt through your site.
6. Optimize your 404 not found page to highlight products, site map, search box, etc…
Still have a generic "page not found" 404 page? Bad idea.
Customize your 404 not found page to include your search box, list of category pages, suggested top sellers, and anything else that can help visitors find what they were looking for originally.
7. Test search and results – make sure you're logging searches and reviewing them
Search your site for a number of popular products. Do the results makes sense? Are they laid out aesthetically?
Double check that you're logging all search queries and results. Then, *actually* review them daily to see what people are looking for, and what they may not be finding.
8. PPC ads – review what you're bidding on, optimize for most profitable items
You want to be certain the money you're spending is being used in the best possible way.
Know your most profitable items, and tailor your PPC bids and ads to maximize sales for these items.
9. Google Shopping – Bid on products/keywords that bring you profit
First, make sure you're using this new paid service by Google.
Then, tailor your bids for those products that bring you the most profit. Maybe have a loss leader that has effective cross-sell for more profitable items to get potential buyers interested.
…
There ya go. Nine quick tips to bang out in the next few days so your online store is ready to capture the most profit and sales.
Have any other tips?
Looking for a web host that understands ecommerce and business hosting?
Check us out today!