Free for hosted clients of LexiConn
This free Coupon Creation Module, available for any ShopSite Pro 10 SP2 or higher store, allows merchants to easily create any number of unique one time use coupons. It takes just a few seconds to create hundreds of coupons all with unique coupon codes.
Uses might include:
Generating personalized coupon codes to send in a mailing to customers.
Running a promotion like Groupon or Living Social.
Creating X number of coupons using your own list of coupon codes.
The module can either create random codes, or allow you to upload your own list of codes to use. All the features in the ShopSite back office for coupon creation can be applied when using this module.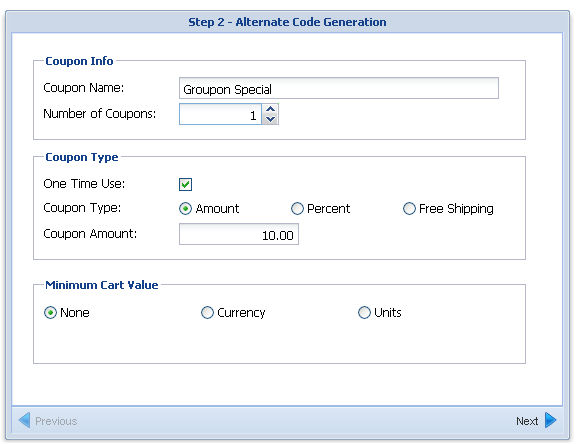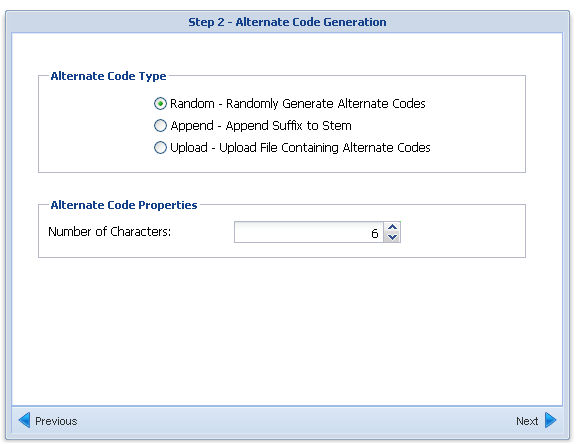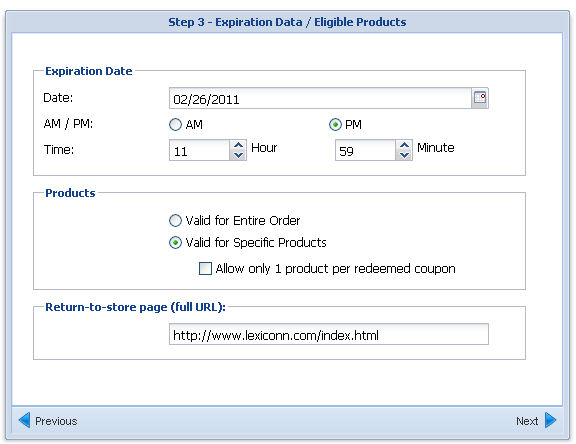 If you are a client of LexiConn, simply send an email letting us know you would like this module installed. If you do not host your ShopSite store with LexiConn, check out our seamless transfer process to have your ShopSite store and website moved over to LexiConn.