Image Alt Tag Module Add-on
Free for hosted clients of LexiConn
Ever wished you could set the alt tags for images in ShopSite to the product name, or an extra product field? With our image alt tag module, now you can!
This free module allows any ShopSite store to automatically set every assigned image's alt tag to a field in ShopSite such as Product Name, Product Description, SKU, an extra product field, etc...
The module also has an option to publish / regenerate the store any time an alt tag changes.
Improve your SEO with alt tags that better describe your images and add to on-page ranking.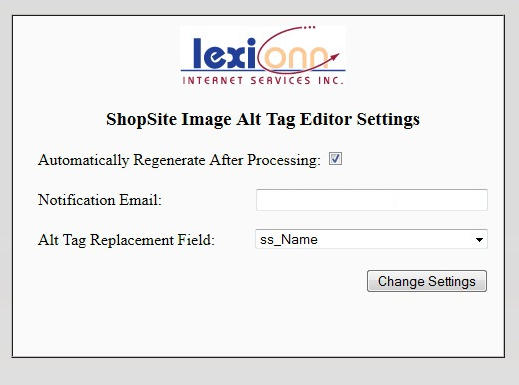 If you are a client of LexiConn, simply send an email letting us know you would like this module installed. If you do not host your ShopSite store with LexiConn, check out our seamless transfer process to have your ShopSite store and website moved over to LexiConn with no downtime.