Why LexiConn?
1. Support
LexiConn offers unmatched customer support. Our staff is extremely knowledgeable, having the benefit of hosting websites for over 9+ years. LexiConn's toll-free phone support, rapid email responses, and advanced ticket based support system are only a part of what sets LexiConn apart from the rest. LexiConn has a vested interest in the success of each and every client, and for that reason we feel that "every client's success is also our success".
2. Reliability
Since 1995, LexiConn has been providing top quality web hosting for clients of all sizes. Our overall network uptime over these past years is in excess of 99.98%. With redundant fiber optic lines, 24 hour on site server monitoring by live personnel, and an exhaustive knowledge of web hosting, you can rest easy knowing LexiConn is hosting your website.
3. Business solutions
LexiConn offers a large array of software and extra features that will help any business. From ecommerce products to powerful database solutions, we know what is needed for the most demanding of websites. LexiConn offers software such as Shopsite, MySQL, PHP, phpBB, Miva, Perl, and more...
4. Pricing
LexiConn's hosting plans are competitively priced to provide you with the most complete service possible at the lowest price. We do not claim to be the lowest priced host, but feel that our level of service, reliability, and cutting edge software make our plans a great deal that cannot be beat.
5. Innovative software and ideas
Our commitment to bringing our clients the best and newest technologies available is often not found in this industry. LexiConn aggressively researches new products and makes them available as soon as possible, without sacrificing stability or quality. We are always open to new ideas and software, making our company truly dynamic and providing the end user with great flexibility.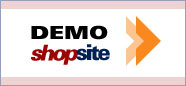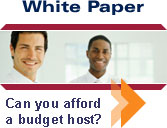 Download and find out what is behind today's hosting offerings.