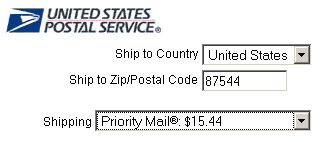 ShopSite includes integrated support for a United States Postal Service real-time shipping calculator. Merchants using USPS may include shipping costs on the shopping cart screen, calculated based on the contents of the shopping cart.
Learn more about using U.S. Postal Service shipping in your store in the online USPS Shipping help.


U.S. Postal Service logos used by permission. All rights reserved.